Christmas is coming and I usually bake quite a few batches of cookies to give as gifts, for school bake sales and when friends drop in for afternoon tea. This cookie recipe is really versatile, add some ground cinnamon or ginger to the mixture, vary the dried fruit, leave out the dried fruit or vary the flavour of the chocolate - multi coloured chocolate beans are a great idea when baking these for kids.
I baked these cookies for an after school treat and used a dark chocolate orange my husband had in his not so secret chocolate stash. Don't worry, he won't miss it as there are 8 others I bought when they were on offer for £1 each. They are his absolute favourite so I stock up when I can.
Chocolate Orange and Cranberry Cookies
300g plain flour
1/2 tsp bicarbonate of soda
185g butter, melted and cooled
1 tsp vanilla extract or 1 dollop vanilla bean paste
200g light soft brown sugar
50g cup caster sugar
1 free range egg
1 chocolate orange or 100g orange flavoured dark chocolate, chopped into small chunks
60g dried cranberries
Preheat your oven to 180C and line several baking trays with non-stick baking paper.
Combine the flour, bicarbonate of soda, chocolate and cranberries in a large bowl. In another bowl mix together the melted butter, vanilla extract, egg and both sugars.
Combine the wet and dry ingredients in the larger bowl. Mix everything until thoroughly combined.
Put large teaspoonfuls of mixture on to the prepared oven trays, leaving some room for the cookies to spread during cooking. Bake for 12 - 15 minutes. Cool on the trays for at least 5 minutes before transferring to a wire rack to cool completely.
I'm entering these cookies into several Blogging Challenge Events and Linkys.
The Biscuit Barrel Challenge
hosted by Laura at I'd Much Rather Be Baking Than . . . . where the theme is Festive and Party. These cookies are great for festive kids parties and an edible gift.
Cooks Joy
hosts Bake Fest each month for vegetarian and vegan creations that are baked or broiled.
Family Foodie Challenge
, created by Lou at
Eat Your Veg
and hosted by Vanesther at Bangers and Mash where the theme is lunchbox ideas, who wouldn't want one of these cookies in their lunchbox as a baked treat!
One Ingredient
created and hosted alternate months by Nazima from Franglais Kitchen and Laura from
How To Cook Good Food
, the theme this month is Fruit of the Vine and Nazima is hosting.
Tea Time Treats
created and hosted alternate months by Kate from
What Kate Baked
, and Karen from Lavender and Lovage, the theme this month is Dried Fruits and Karen is hosting.
Festive Fridays
is a fab linky from Chris who blogs at Thinly Spread, there's also a fab
Pinterest Board
of all the festive culinary creations.
Foodie Gifts
for Christmas hosted by Larderlove was created to celebrate the launch of her new Kindle eBook, link up all of your festive edible gifts.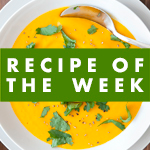 I've also linked up with
Recipe of the Wee
k hosted each week my Emily over at A Mummy Too.